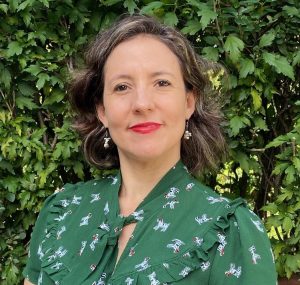 Meyken Barreto is a curator and currently an adjunct lecturer at City College of New York, she is also an art writer.
Meyken has been guest curator at Residency Unlimited, NY during 2021. She has also served as Regional Director at Artist Pension Trust (APT), Gallery Manager at Y Gallery in New York, and Studio Manager at Los Carpinteros Studio in Madrid and Havana. She has taught Art History at Havana University and San Geronimo College in Havana. She has lectured in international institutions such as Universidad Complutense in Madrid and Martin Luther University, Halle (Saale). In 2018 she was Curator in Residence at Residency Unlimited, NY and in 2009 she won Cuba's National Curatorship Award.
Barreto's research focuses on contemporary art addressing issues of identity, gender, memory, coloniality, and questioning established cultural practices, structures of power, politics.
Recently she has curated the exhibitions Comedy of Errors at Vox Populi, Philadephia, 2021; My Body, My Battlefield at GIV online, Montreal, 2021; Shifting Streams. Twelve artists by the Hudson River at Hostos Center for the Arts and Culture, New York, 2020; The Path Leading to the Center at Lakehouse, Guttenberg Arts, 2017; Cabinet of Curiosities: The whimsical world of Carlos de Medeiros at Guttenberg Arts, NJ in 2017; and co-curated the group exhibitions My Body, My Battlefield at GIV, Montreal, 2021;  All That You Have Is Your Soul at Faction Art Projects, New York in 2018; Divagation at Y Gallery, New York in 2016; Pioneros: Building Cuba's Socialist Childhood at Aronson Galleries at Parsons, The New School for Design, New York in 2015, and Flow: Economies of the look and creativity in contemporary art from the Caribbean at IDB Cultural Center, Washington DC in 2014 among others. She contributes to various art publications such as El Oficio and Artnexus.